ReTHINK Your Business
No jargon. Common sense. Fun. Just-in-time. Effective. Australian (and a bit European too)
For established small businesses wanting to develop, change and innovate, Edgeware offers simple (but not always easy) and practical tools for fast, effective decision-making that transforms and grows your business.
Edgeware's tools and methods are a stimulating, productive and enjoyable way to improve business outcomes, and very importantly, a way for business owners to enjoy their business as well as profit from it – to make money, have fun, and change the world.
MAKE MONEY · Is your business financial sustainable?
HAVE FUN · What brings you joy and meaning in your work?
CHANGE THE WORLD · What difference do you make?
Description
The ReTHINK Your Business workshop/coaching package demonstrates some high impact tools for transformation and growth. After learning to use the tools, you will take away a practical strategy for improvement based on a realistic assessment of your business and its potential.
In the workshop you will learn how to:
ReTHINK the value of key products (or services) and key customers
ReTHINK the elements of passion in your work
ReTHINK the strengths and opportunities of your business
ReTHINK and plan next steps towards your preferred future
You will:
Define your business in a nutshell, working 'on' it as well as 'in' it, and
Build a clear plan for change, growth or innovation, captured on one page
Content
The ReTHINK Your Business workshop is built on these powerful tools:
Product/Market Segmentation. Identifying key products (or services) and key customers, and understanding what connection they have with each other.
A creative analysis. Looking at strengths and weaknesses from a constructive and progressing perspective.
Dynamic Planning. Using an assessment of key business strengths and challenges as the basis of an action plan, a 'To Do' list capturing key strategies for key outcomes, set out in order of importance.
The ReTHINK tools are designed for immediate application in the business. Once learned, they can be used quickly and efficiently for large or small decisions about the business in general, or about particular projects or goals (like trying out a new product or service, exploring a new market, building a new business case or tweaking the old one).
The webinar also creates the unique opportunity to exchange experiences and information with fellow participants.
* The workshop can be delivered as a full one day workshop as well. Contact us for details and prices.
** The coaching will be in a virtual meeting in Zoom and is valid till 6 months after the workshop.
Dates
No current dates for in-person workshops in Europe.
Also take a look at our english webinars.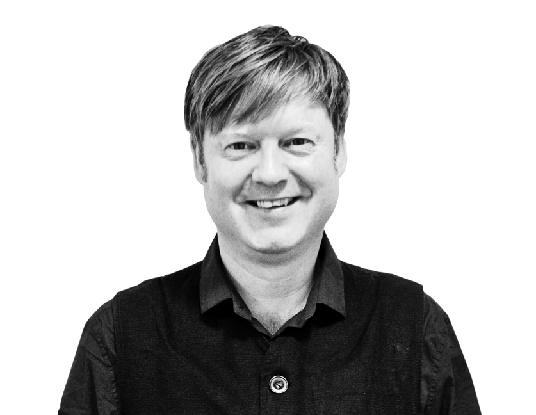 Jesper H Christiansen
Trainer, coach, consultant
Jesper has been a free agent since 1997, working for both private and public organisations, small and big businesses.
He's a trained Kaospilot (Project Management and also certified as a Solutionsurfers Brief Coach Trainer and as a ICF Professional Certified Coach.
Jesper runs the workshops in english with occasionally "co-edgies" on the side. If you have any questions regarding this training please contact him directly: jesper@edgeware.com.eu.